MXA TEAM TESTED: KREFT POWERDIAL 2.0 POWER VALVE ADJUSTER
WHAT IS IT? The Kreft PowerDial 2.0 is an easy-to-install KTM/Husqvarna two-stroke power-valve adjuster. It replaces the stock KTM/Husky system so that adjustments can be made by hand in seconds.
WHAT'S IT COST? $95.00 (black anodized or KTM orange).
CONTACT? www.kreftmoto.com or (541) 797-0700.
WHAT STANDS OUT? Here's a list of things that stand out with the Kreft PowerDial 2.0.
(1) Power-valve flapper. The power valve is a flap located in the cylinder's exhaust port where burnt gases are flushed out of the cylinder. At low rpm, the flap is held closed to make the exhaust port smaller to help provide torque. As revs build, the flap gradually opens, expanding the exhaust port for maximum power. This gives your two-stroke engine broad, usable power. The KTM power valve is held closed by spring tension. The exhaust gases force it open as the rpm increase.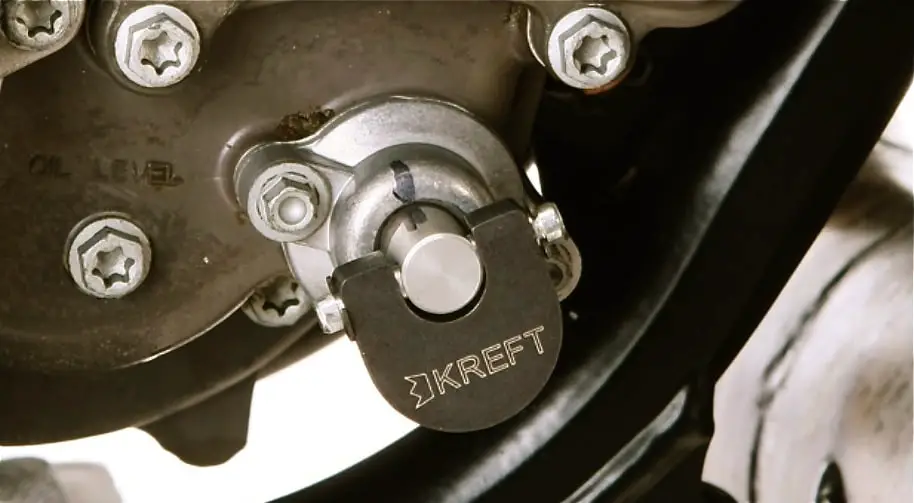 (2) Adjustment. Since the power valve is held in the closed position by a spring, you can change the rpm at which the valve opens by adjusting the preload on the spring. The main power-valve spring is…
Continues at the source..



Check DirtRider.Net for the latest MotoNews, gear reviews, How-To videos and much more.

Get your moto gear at Rocky Mountain